We manufacture boat-specific harbour and transport covers, console hoods and various cushion covers for different manufacturers. With digitised patterns, we can provide private customers with high-quality covers made to the original pattern, also for older boat models, for which covers are no longer available from the dealer. We also manufacture window covers and curtains for boats.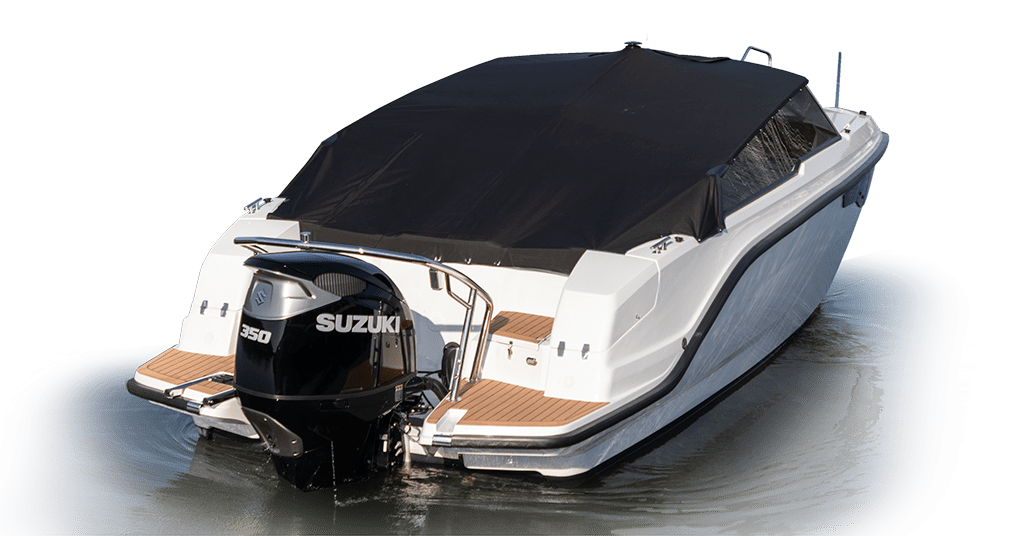 EXTRA COMFORT FOR BOATING
Functionality, style and durability
Our protective covers are designed in cooperation with boat manufacturers, taking into account the various boat applications available. This ensures that the covers fit the boat model in question and serve the user as well as possible.
When boat cover starts to show need of renewal, you know you can get a fine-quality product from us – already designed at the outset with the special purposes of your boat in mind. As a producer of authentic produtcts, we are able to offer you a product made in accordance with the original pattern for your boat.
Request for a quote for cover
Send request for a quote for cover

Our customer service will contact you, when the offer request has been processed.
Please note! The current delivery time for replacement canopies and harbour covers made to order is about 2–3 weeks from the date of order.
We will confirm a more precise delivery time in the order confirmation emailed to you when we have processed your order.
Functionality, style and durability
A harbour cover protects your boat from rain, UV radiation and debris in the harbour. Where necessary, harbour covers can be equipped with arches or support poles to prevent water from accumulating on the cover. Harbour covers are usually made of lightweight PVC. They can cover the entire open deck or only the steering console, or windows of a cabin boat.
Our products are made from easy-to-maintain materials that last from year to year. For example, the harbour covers are made of high-quality Sunbrella Plus fabric or PVC materials of different thicknesses, depending on the product.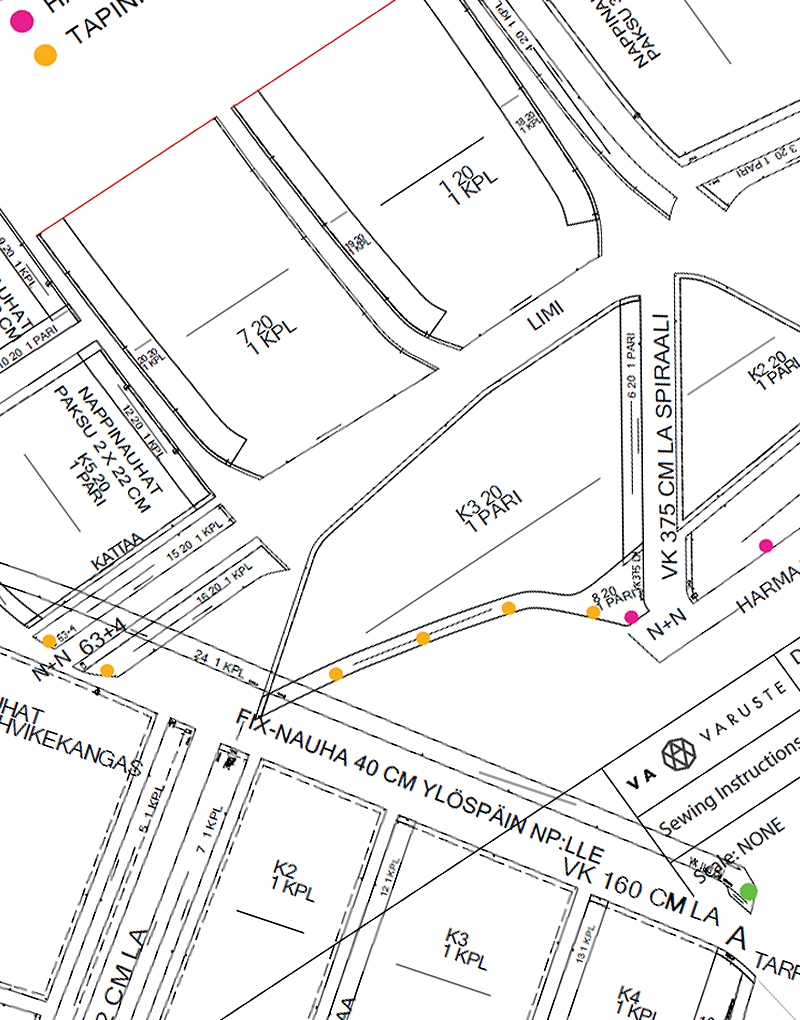 Our continuously growing pattern collection already covers thousands of boat models. If we don't have a cover pattern for your particular boat model, we can most likely make a new cover based on the old one.
If you don't have any old cover, don't worry: we can make you a brand new, individual protective cover that fits your specific boat perfectly.
VA-Varuste's designers draw new products using 3D design programs or traditional sizing methods.
Gerber multilayer cutters
Fabric parts are usually cut with automatic cutters. Automatic cutting based on digitised canopy patterns ensures consistent quality. The parts are always the same size and the fasteners in their proper places.
We mainly manufacture the boat canopy arches ourselves. Our metal departments in Kuopio and Suwałki offer strong expertise and always use up-to-date patterns.
A combination of traditional handicrafts and modern production methods allows us to sew and finish the canopies with uncompromising quality.
Are you prepared for winter?
Our VA Winter cover offers winter storage protection that also preserves the value of your boat. A VA-Winter cover is always tailored to conform with the model concerned. The installation and use of a winter cover is operationally simple and easy.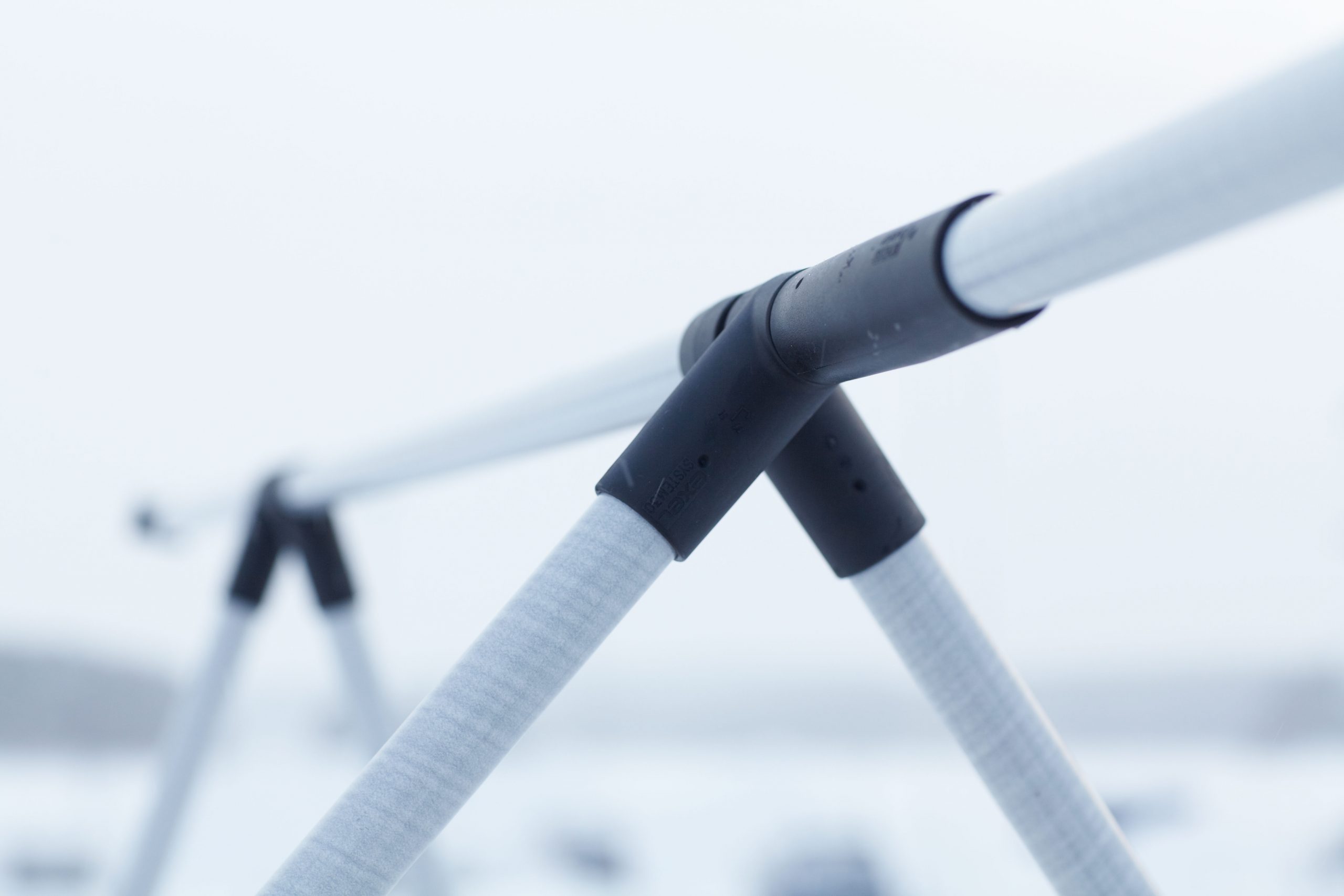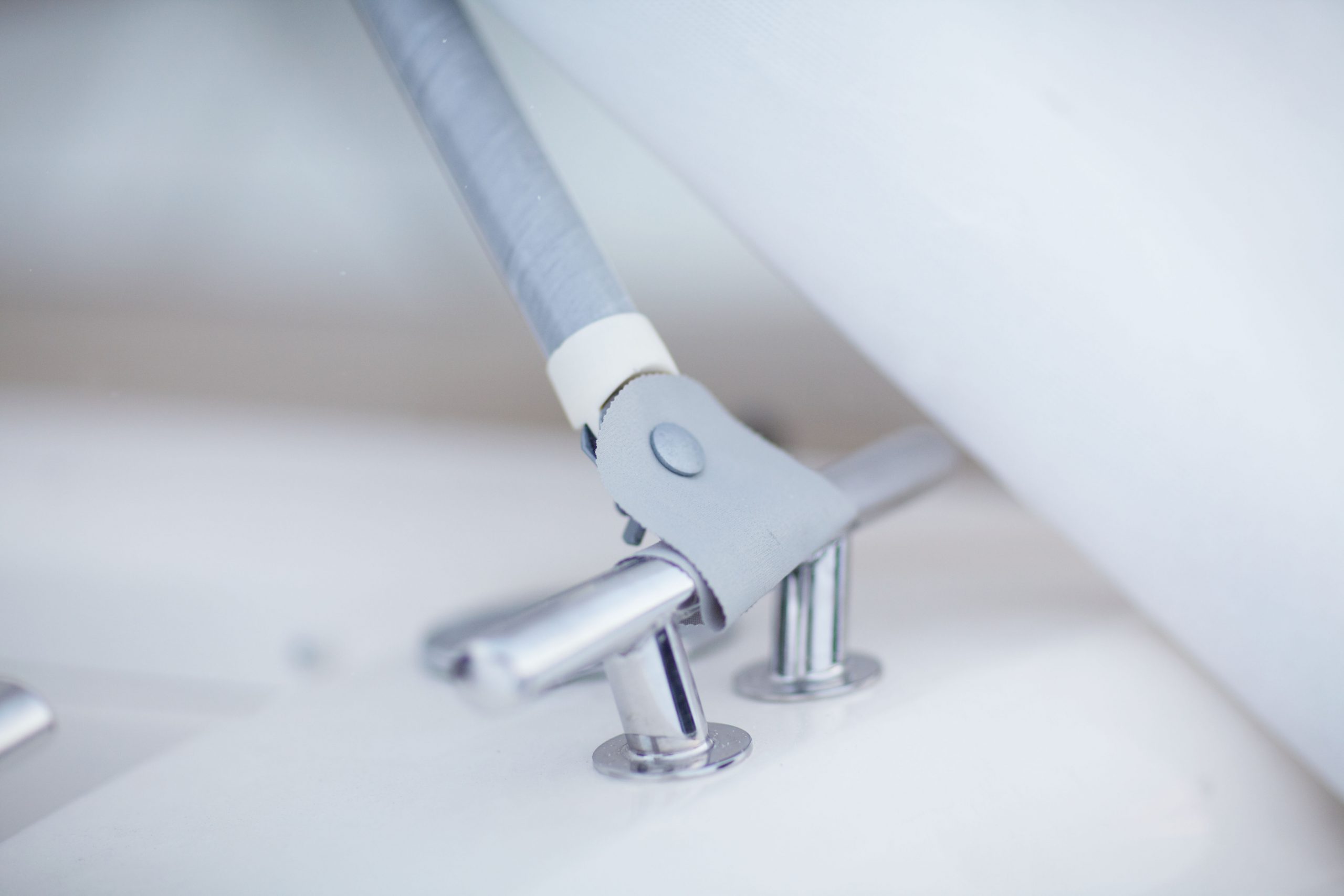 Our winter protection frame rests on the boat's railings and rope mounts. Made of Excel reinforced plastic, it is durable but light, and easily self-attached.
The frame consists of a brush pipe splitting into several parts as well as adjustable telescopic side supports. Installation instructions which show the mounting locations always accompany the frame.
If any of the winter protection frame pipes or mounts are lost, for example, you can order them from us as spare parts. In connection with replacing a boat, it is also easy to modify the frame if required to make it suitable for another boat model.
The winter protection frame is delivered in a convenient storage bag – so you can store the minimal-space frame package in a storeroom, for instance.